About us
What we do
Efficient document and data exchange
b4value.net GmbH allows for easy and fast electronic dispatch or receipt of business documents - for any size and any branch company both national and international. Document and data exchange is our core business - via all channels, for all document and data formats via the b4 platform to the platforms of other systems The modular construction of our services leaves the companies with the choice to use b4 servíces partially for document and data exchange or to realize the entire process with b4 services.
We are networker and service provider
b4 value.net GmbH sees itself as "value.net" – as a value added net – was founded in 2004 based out of the German Research Center for Artificial Intelligence (DFKI) in Kaiserslautern. We are the founder of a network for electronic exchange of business documents. In association with customers and partners we realize our goal to reduce the use of paper world wide. We are the service provider around the fast and reliable way of data and document exchange - b4 users may meet all receipt requirements of their customers.
What we stand for
Save costs together with customers and suppliers
the b4value Team stands for vivid fair play in an continuously growing network. unbureaucratical, competent and fast - this is für ein faires und lebendiges Miteinander in einem stetig wachsenden Netzwerk. Unbureabürokratisch, kompetent und schnell – this ist our aspiration. We also stand for immediate use of services for document and datea exchange - without installation, without risk compliant with all standards and legal requirements. Out of conviction we stand for a greater goal: with our core business and our network we want conserve paper to benefit the environment.
Services
Join a web conference!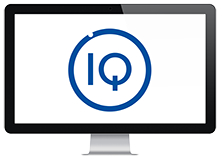 Please register for a Web Conference or make an appointment for a personal Netmeeting to discuss your companies challanges!